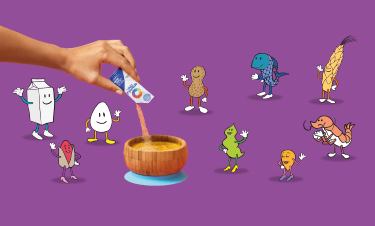 The Most Complete Allergen Introduction
Try SpoonfulOne's science-backed system that makes allergen introduction safe, convenient and delicious!
Mix-In • 6+ months
Our Mix-In is recommended for daily use when your baby is ready to start complementary feeding and is a great way to introduce SpoonfulOne to your baby.
Enjoy a free premium Bowl & Spoon and 20% off when you sign up to a subscription!
Purchase this product
Subscribe and save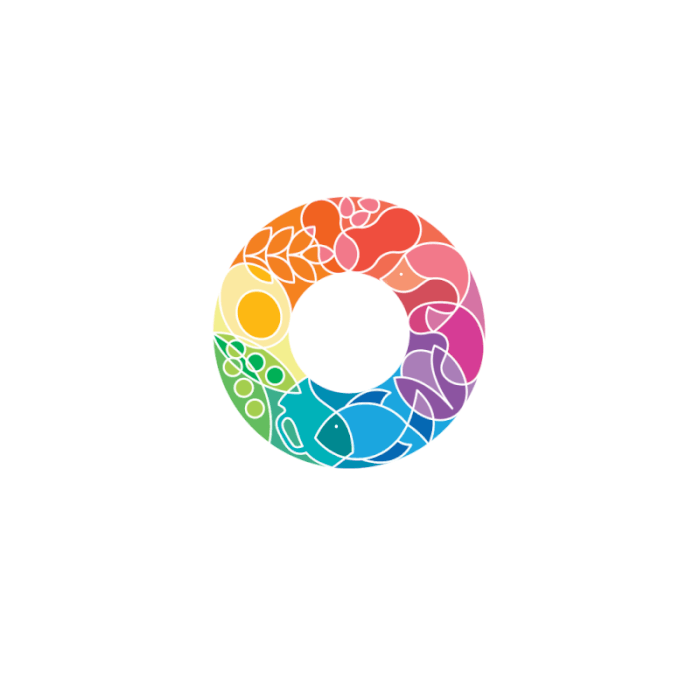 Introduce allergens in one simple serving
Studies support routine, early, diverse introduction (REDI) of foods associated with allergies.1-9
How it works
Unsure about SpoonfulOne? Click the button below to request a free sample of SpoonfulOne Mix In.
Get a Free Sample
1. Greer FR, et al. The Effects of Early Nutritional Interventions on the Development of Atopic Disease in Infants and Children: The Role of Maternal Dietary Restriction, Breastfeeding, Hydrolyzed Formulas, and Timing of Introduction of Allergenic Complementary Foods. Pediatrics. 2019;143(4):e20190281.
2. Du Toit G, et al; LEAP Study Team. Randomized Trial of Peanut Consumption in Infants at Risk of Peanut Allergy. N Engl J Med. 2015;372(9):803-813.
3. Perkin MR, et al; EAT Study Team. Randomized Trial of Introduction of Allergenic Foods in Breast-Fed Infants. N Engl J Med. 2016;374(18):1733-1743.
4. Natsume O, et al; PETIT Study Team. Two-step egg introduction for prevention of egg allergy in high-risk infants with eczema (PETIT): a randomised, double-blind, placebo-controlled trial. Lancet. 2017;389(10066):276-286.
5. Roduit C, et al; PASTURE study group. Increased food diversity in the first year of life is inversely associated with allergic diseases. J Allergy Clin Immunol. 2014;133(4):1056-1064.
6. Tran MM, et al; CHILD Study Investigators. Timing of food introduction and development of food sensitization in a prospective birth cohort. Pediatr Allergy Immunol. 2017;28(5):471-477.
7. Nwaru BI, et al. Food diversity in infancy and the risk of childhood asthma and allergies. J Allergy Clin Immunol. 2014;133(4):1084-1091.
8. Ierodiakonou D, et al. Timing of Allergenic Food Introduction to the Infant Diet and Risk of Allergic or Autoimmune Disease: A Systematic Review and Meta-analysis. JAMA. 2016;316(11):1181-1192.
9. Venter C, et al. Different measures of dietary diversity during infancy and the association with childhood food allergy in a UK birth control study. J Allergy Clin Immunol. 2020;doi:https://doi.org/10.1016/j.jaip.2020.01.029.
Important Note: Do not give SpoonfulOne if your baby has a known food allergy to any of the ingredients. It is recommended to give SpoonfulOne together with complementary feeding from 6 months of age. Consult your healthcare professional if you have concerns about introducing SpoonfulOne, or if your baby has eczema. In case of any allergic reaction to the product, stop SpoonfulOne and seek medical assistance without delay.